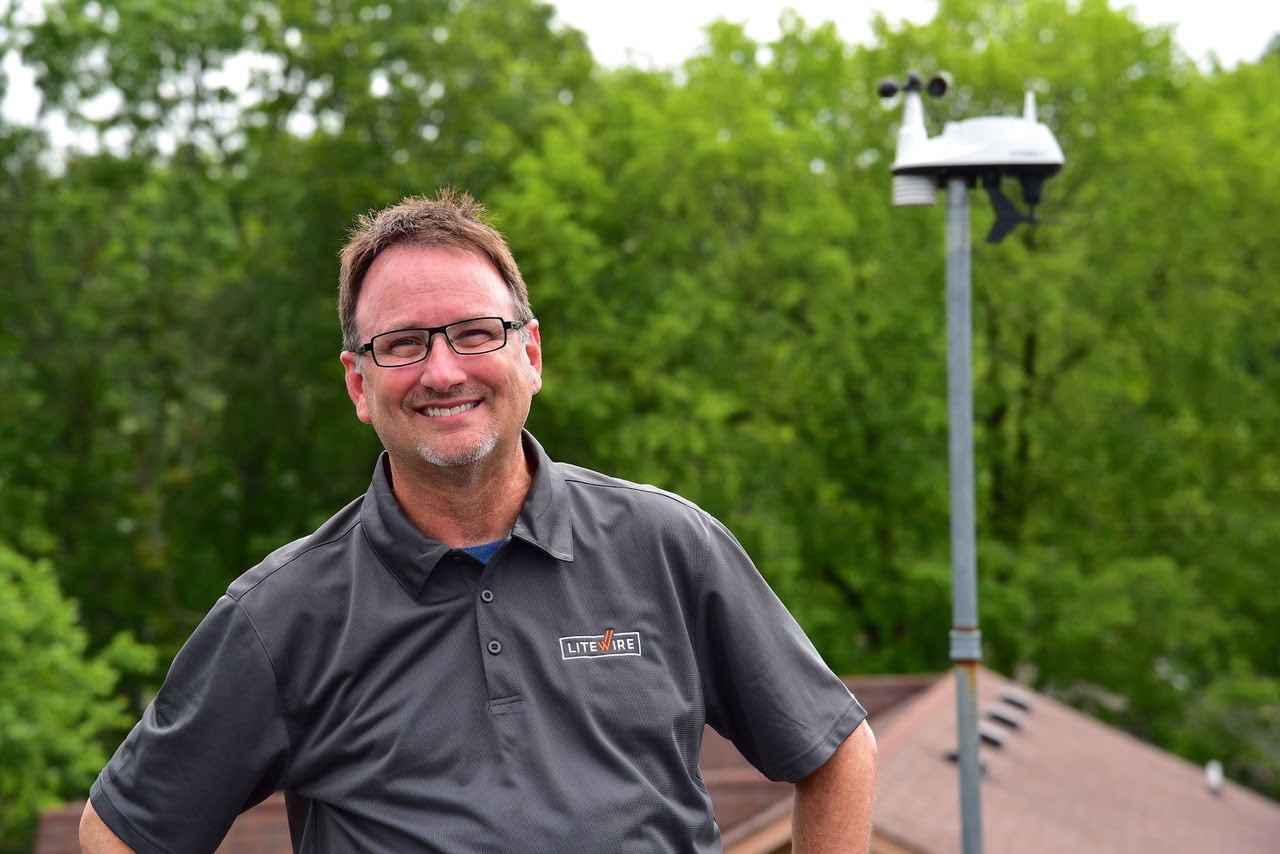 Davis Durability Means Years of Service
Occasionally a prospective Davis weather station owner will ask us how long they can expect their station to last. It's a question we are proud to answer, even though we can't give them a "written in stone" guarantee because so much depends on the siting and how well the station is maintained. But, that being said, we have weather stations in every environment around the world, working day after day for years and years. This is all the more impressive when you consider that our stations are high-tech electronic devices that are intended to be left sitting out in rain, snow, sun, and hurricane-force winds. When you are considering which weather station to buy, it's important to consider not just the price, but how long your investment will last. And a Davis station will not disappoint.
So, we think maybe the best way to deal with that question is to let our customers do the answering! Here are two owners of long-running stations who can attest to their dependability.
10-year old Vantage Vue survives heatwaves, rain deluges, and even tornadoes
Michael Detwiler's Vantage Vue lets him help keep his community in Cookeville, Tennessee, informed about their weather.
Back in 2009, Michael Detwiler of Cookeville, Tennessee, got the best Christmas gift ever from his parents: a Davis Vantage Vue weather station. He can tell you the exact date he and his 15-year-old daughter installed the station: January 23, 2010.
"The station has operated flawlessly ever since," Michael told us.
That gift has truly not stopped giving for the last 10+ years. It has let Michael, AKA the "Cookeville Weather Guy," provide information for all sorts of partners including radio, TV, the National Weather Service, and his general community through his blog and social media presence. He's also the county coordinator for CoCoRaHS.
Michael's Vantage Vue is sited at 1,118 feet (340 meters) of elevation in the eastern portion of middle Tennessee known as the Upper Cumberland along the Highland Rim. It has seen all kinds of weather, from historic rainfall including their wettest 24-hour day ever (6.72") on August 18, 2010; their June/July 2012 heatwave with the hottest temperatures ever in Cookeville: 106 degrees on June 29th; to winds gusts topping 40 mph.
But the real test of his system came very recently.
"On March 3, 2020," he wrote, "our town was hit with a devastating EF4 tornado and unfortunately, 19 people lost their lives and nearly 100 people were injured. The tornado was Cookeville's deadliest, exceeding the historic April 3, 1974 storms where we had 10 perish in our community. It was the third deadliest tornado ever for middle Tennessee and seventh deadliest for our entire state since weather records have been kept dating to the late 1800's." (You can read about that terrible day here.)
(Luckily for the Detwilers, the twister hit the other side of Cookeville, so they were spared serious damage.)
While Cookeville continues to recover from that devastation, they can count on the Cookeville Weather Guy to provide weather data, because his Vantage Vue is still on the job.
Check out Michael's Cookeville Weather Guy Facebook page.
Vantage Pro2 system helps Master Gardener for over a decade
Shawn's Vantage Pro2 station in her raised-bed garden. Can you spot the Soil Moisture Station?
Our aptly named friend, Shawn Davis, has an old friend helping her grow her roses, orchids, and Bonsai trees at her home in the small town of Eatonton, Georgia. It's a 10-year-old Vantage Pro2.
If anyone has a green thumb, it's Shawn. Her weather station system, with five additional sensor stations, keeps her roses and greenhouse orchids blooming. A University of Georgia Master Gardener, Shawn even assists her county extension agent in coordinating a group of volunteers.
"The rainfall and temperature data have been used several times by our agent to give reports on county rainfall," she told us.
"I knew from years of gardening that we lived in a microclimate," Shawn told us, "because it would be several degrees colder than the news from Atlanta (60 miles north of Eatonton) would report. Trying to decide when to turn the heat on in my greenhouse became a major challenge."
 Shawn controls the temperature and humidity in her orchid green house by monitoring her extra temperature humidity station.
She initially purchased a Vantage Pro2 with one extra temperature/humidity station. She installed the sensor suite in the rose garden, and the temperature/humidity station in the greenhouse that is home to 150 orchids. The system immediately confirmed her suspicion about being in a microclimate. (Shawn used our now discontinued Wireless Temperature/Humidity Station. Now, we offer a Sensor Transmitter, to which you can add up to five sensors, including a Temperature & Humidity Sensor or Temperature Probe, Rain Collector, UV Sensor, Solar Radiation Sensor, and an Anemometer.)
Since then, her system has grown.
Shawn added a temperature sensor to the koi pond "just for fun."
"Over the years," she told us, "we added a temperature/soil moisture sensor to the rose garden, a temperature sensor to my barn that houses my Bonsai collection in winter, a temperature sensor to the koi pond just for fun, and a temperature/humidity sensor in the basement of our home."
As for maintenance of her system, Shawn told us that she has routinely cleaned the rain collector, and once replaced the board in the sensor transmitter. Even with minimal maintenance, Shawn is enthusiastic about her station's reliability: "I will say that it has been extremely dependable."
Check our Shawn's station, which she calls Mosshappyness (a name we love), on WeatherLink.com.
As far as investments go, we are proud of the value that comes with our weather stations. It's exciting to think that you could be able to compare data from a weather station bought today with data it will gather in 2030, and beyond. If you are thinking of buying a weather station, there is no better time than now
In the face of escalating environmental risks, AEM is the essential source for insights on weather, climate, lightning, floods, wildfires, water management, and more.
Learn more about AEM and all of our solutions here.