Get In Touch With The Big Screen
The WeatherLink Console revolutionizes the way you access, analyze, and understand your hyperlocal weather data.
Brilliant Interactive Display
Use the vibrant HD touchscreen to easily navigate, view, and analyze your weather data on one intuitive device.
Touchscreen
TOUCHSCREEN DISPLAY
Personalized Real-time Data
Customize the dashboard to show up to 21 parameters – from temperature to wind to rain – and see the information that matters to you.
21 parameters
VIEW UP TO 21 PARAMETERS ON THE DASHBOARD
View And Analyze Historical Insights
Use the full database of historical records stored right on the console to create custom graphs and analyze your data.
80+ graphs
Get Alerts When Conditions Change
Choose from hundreds of parameters and a dozen sounds to get notified about the environmental changes you care about most.
100+ alarms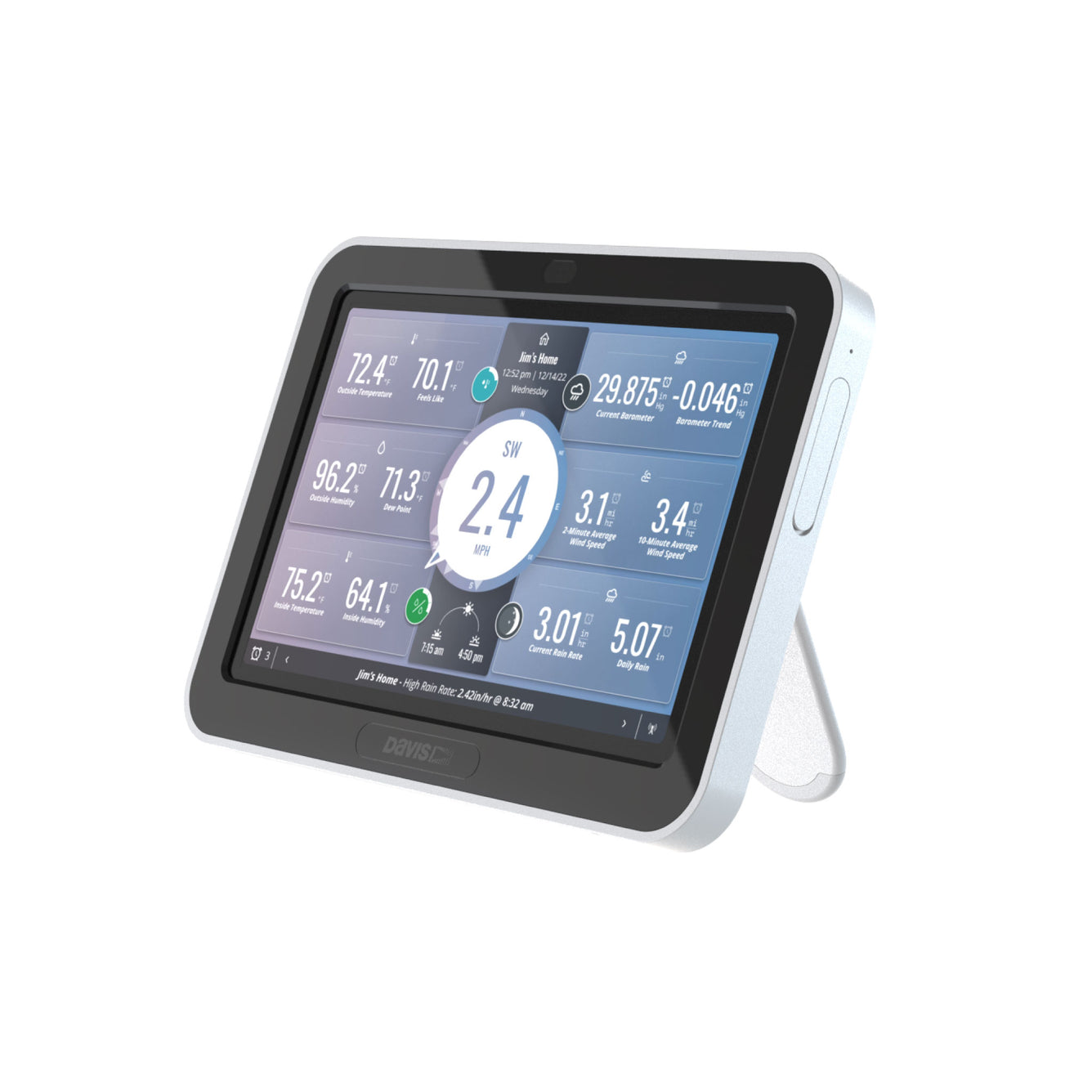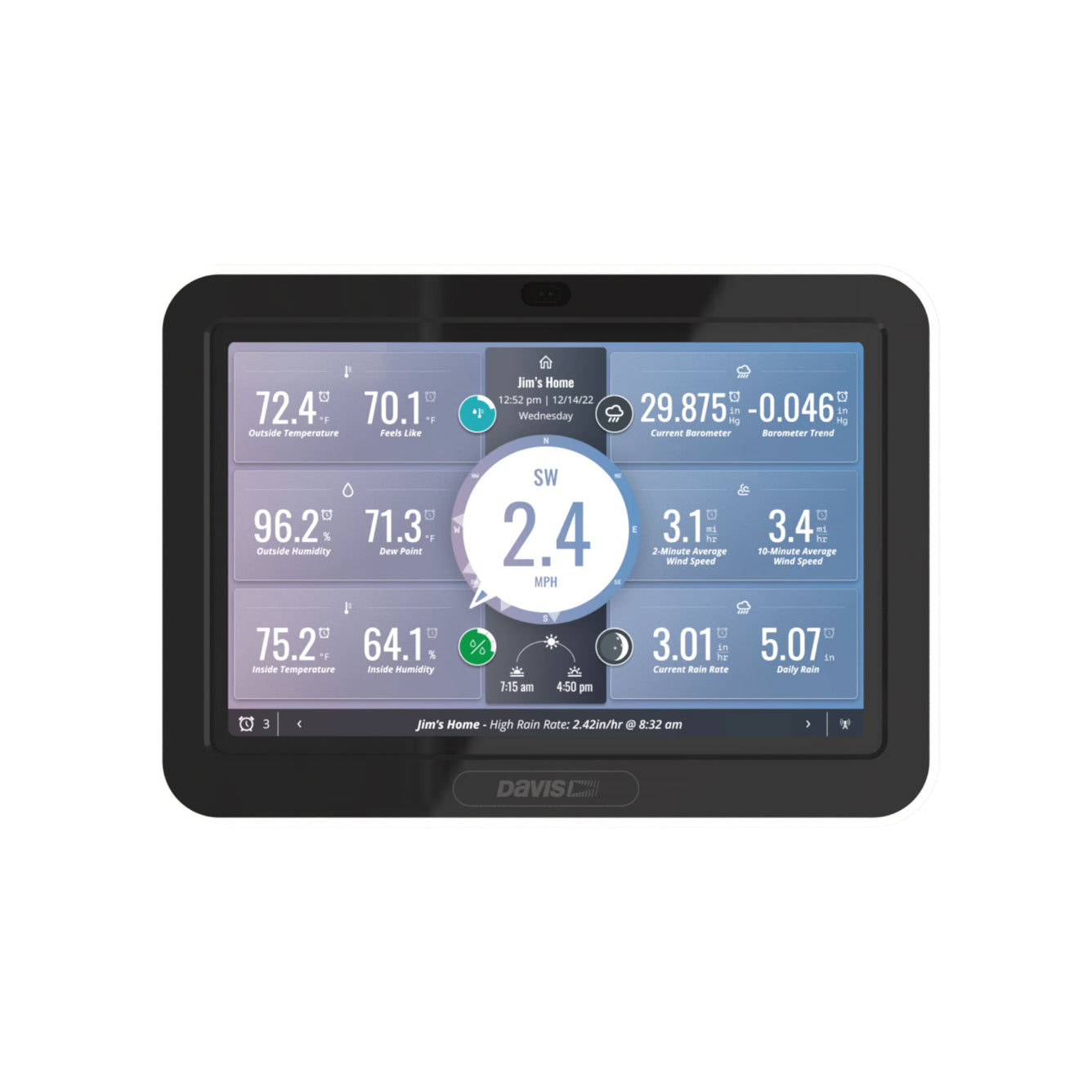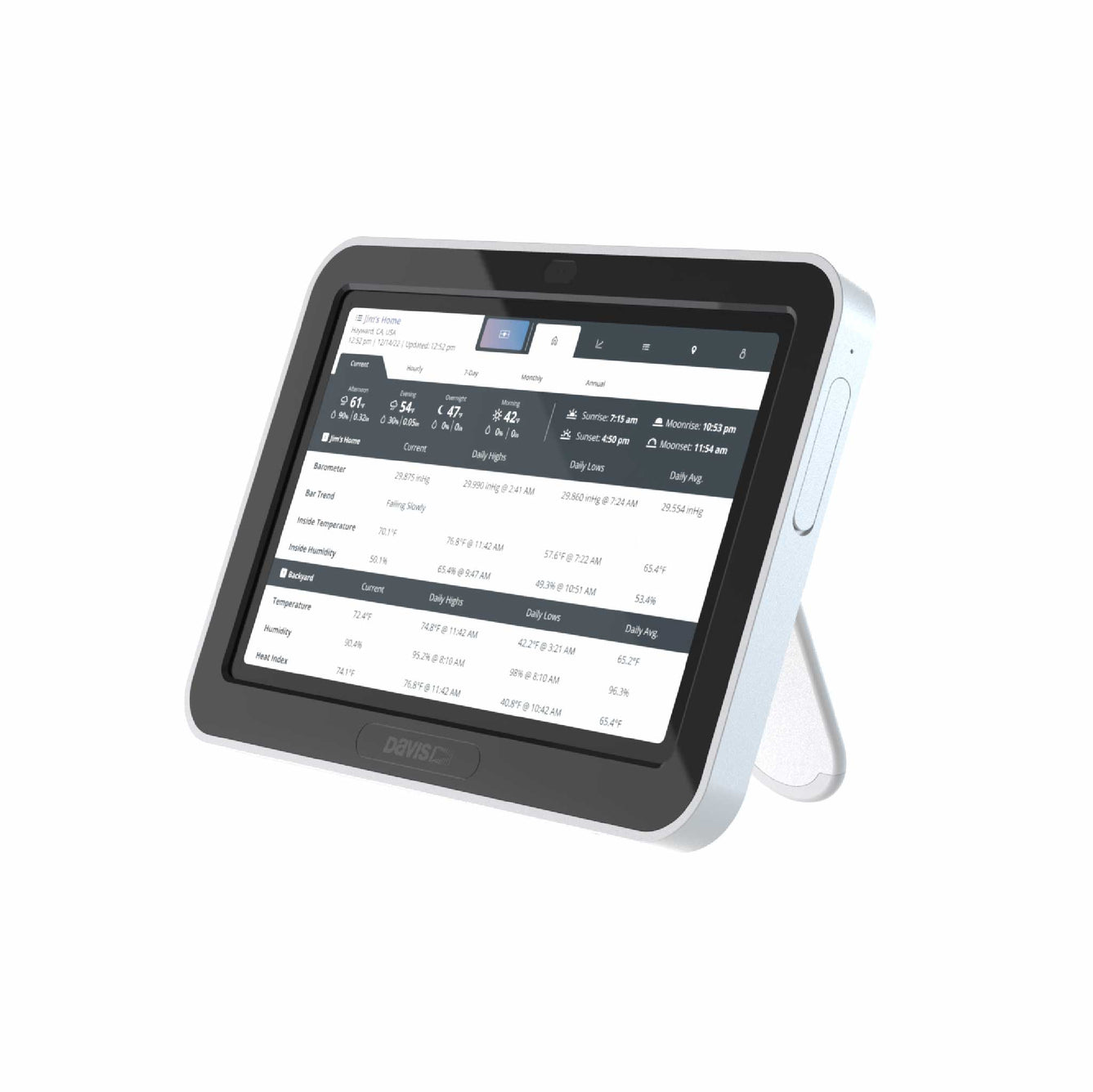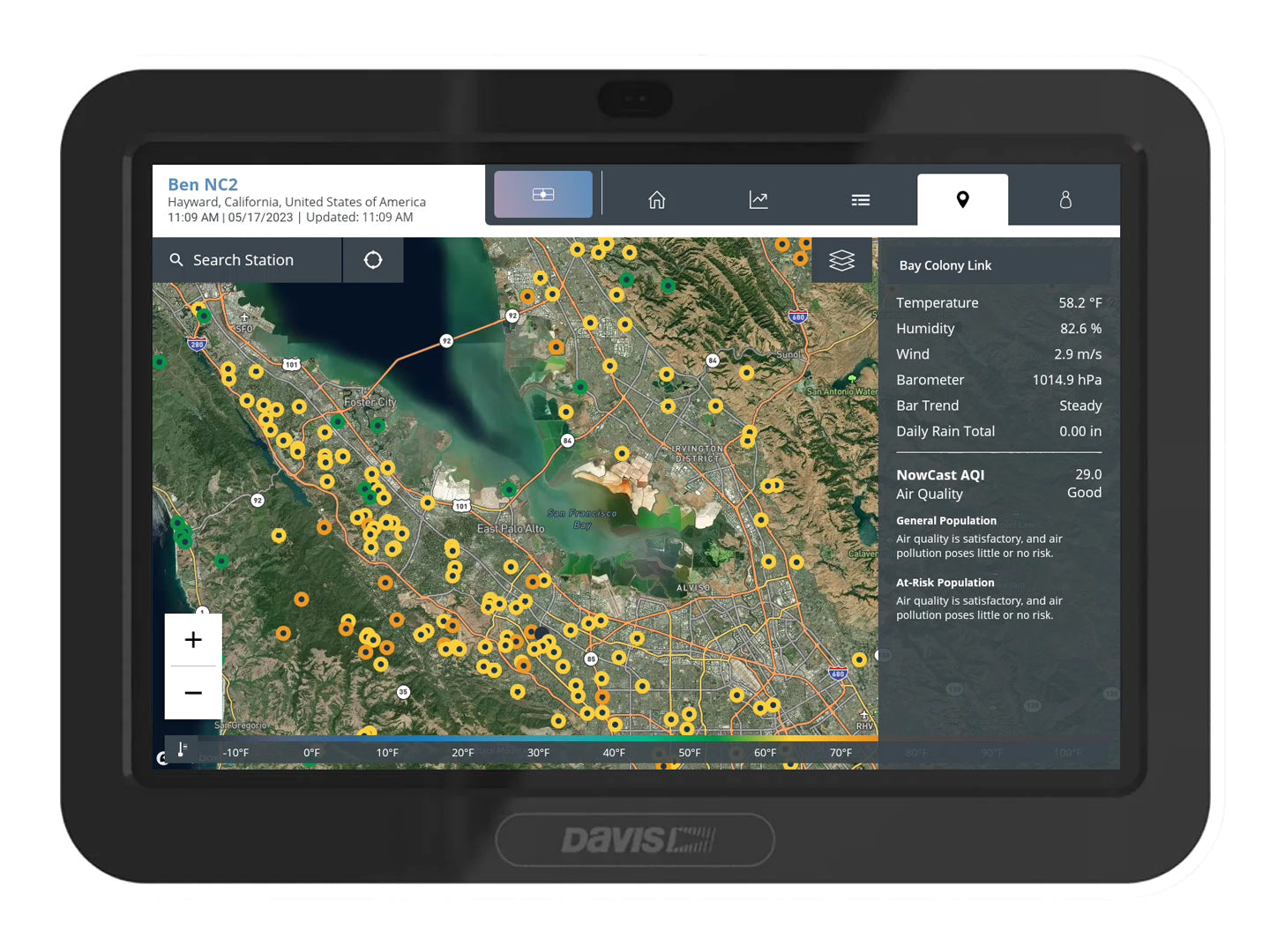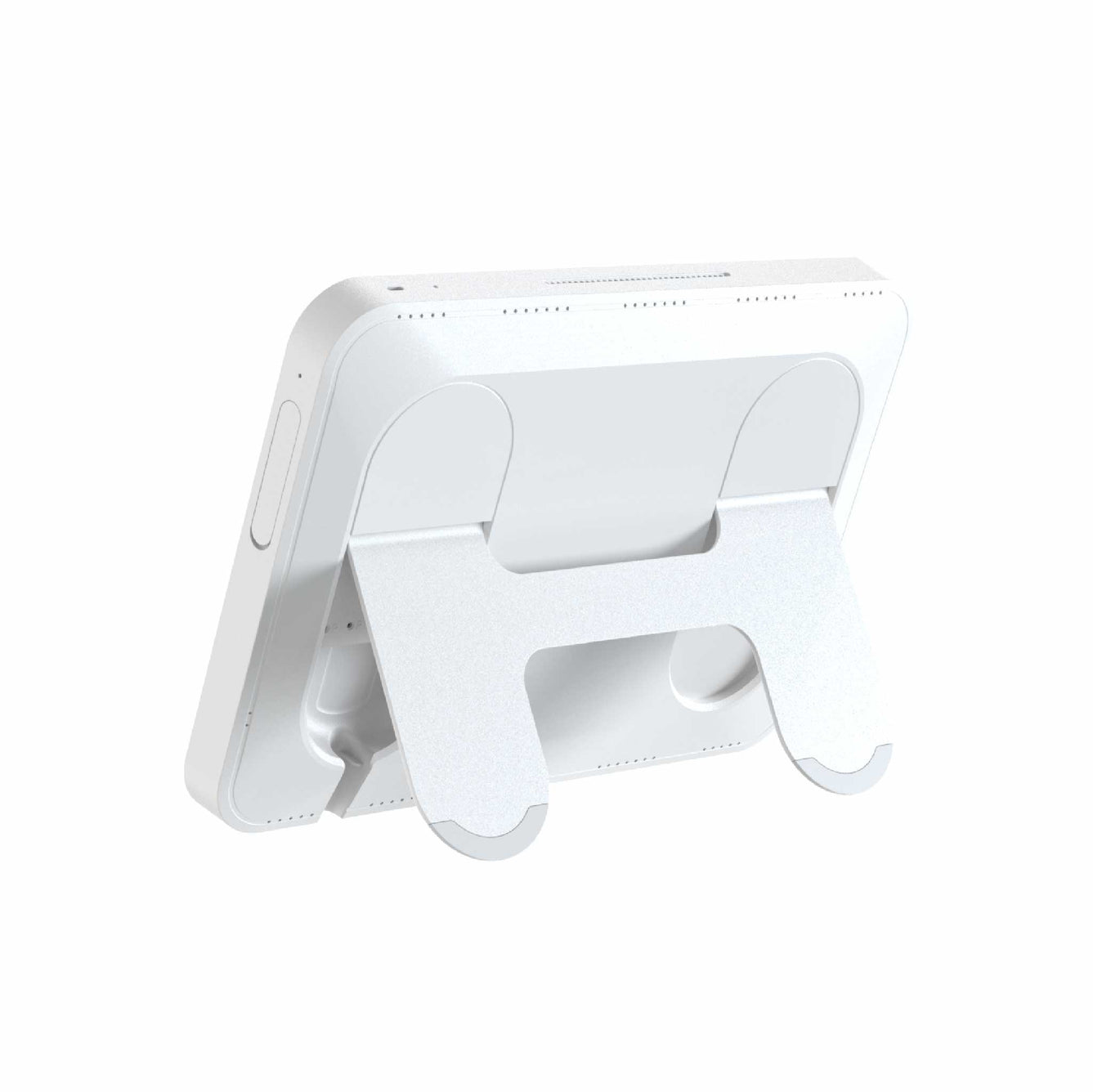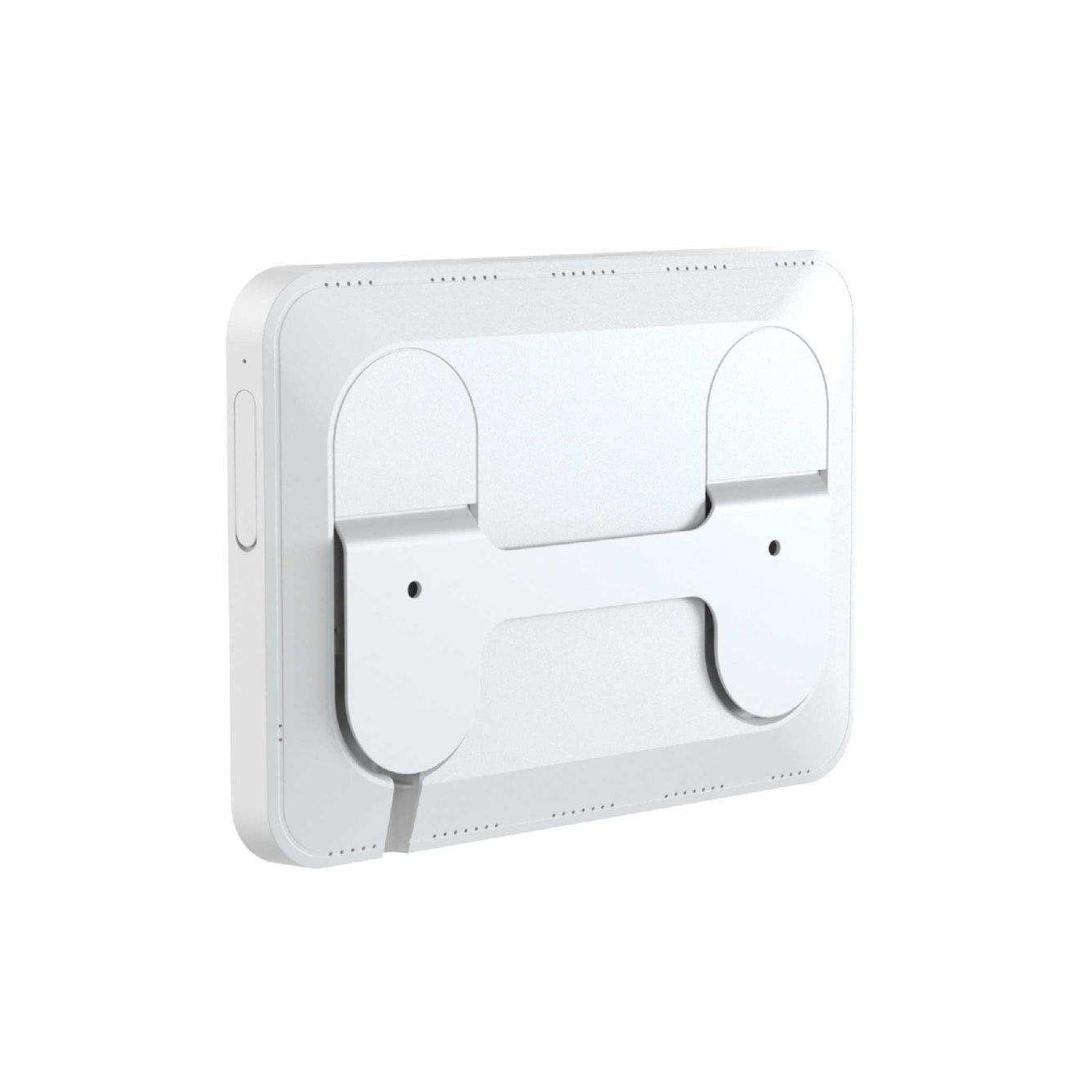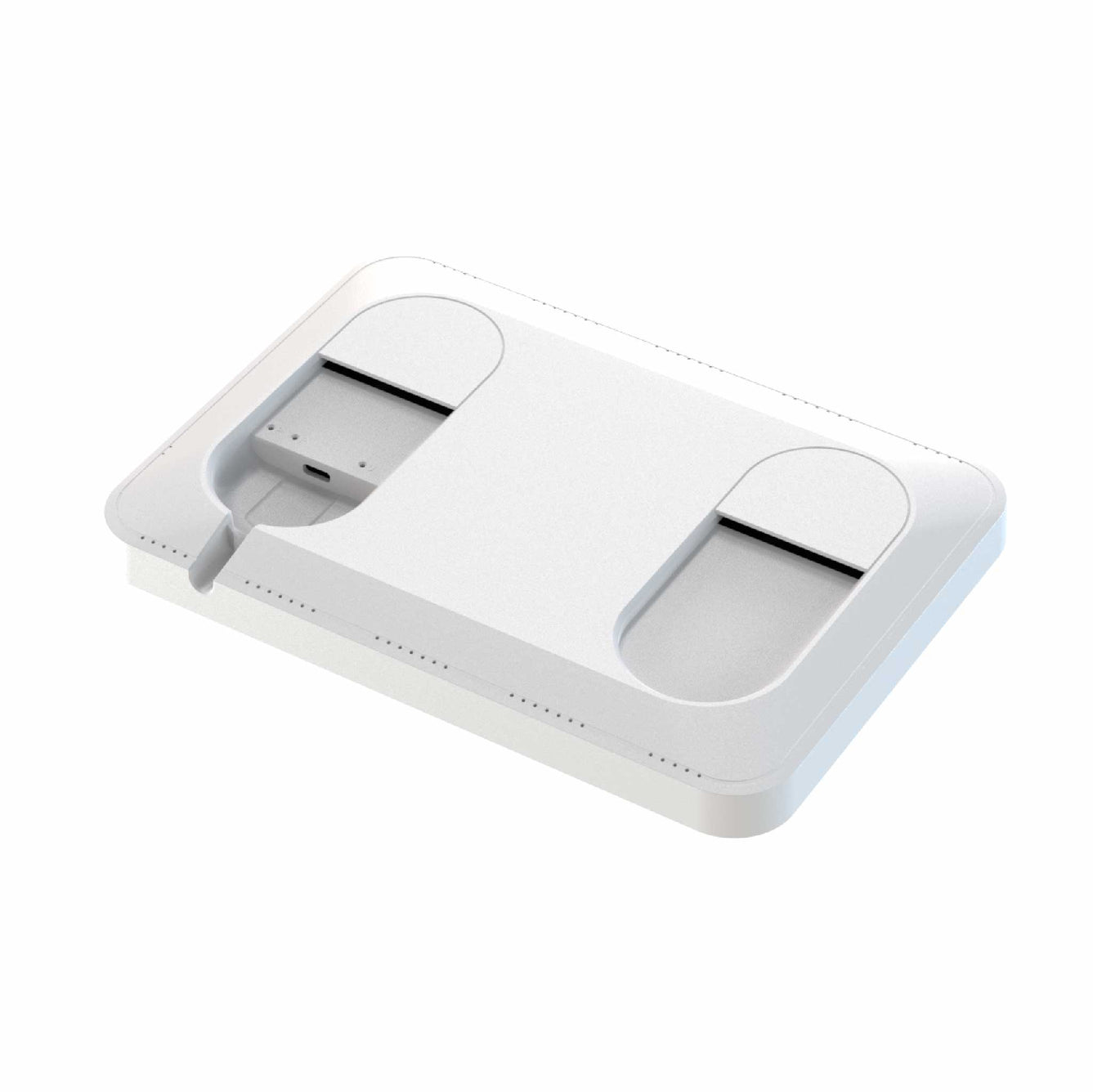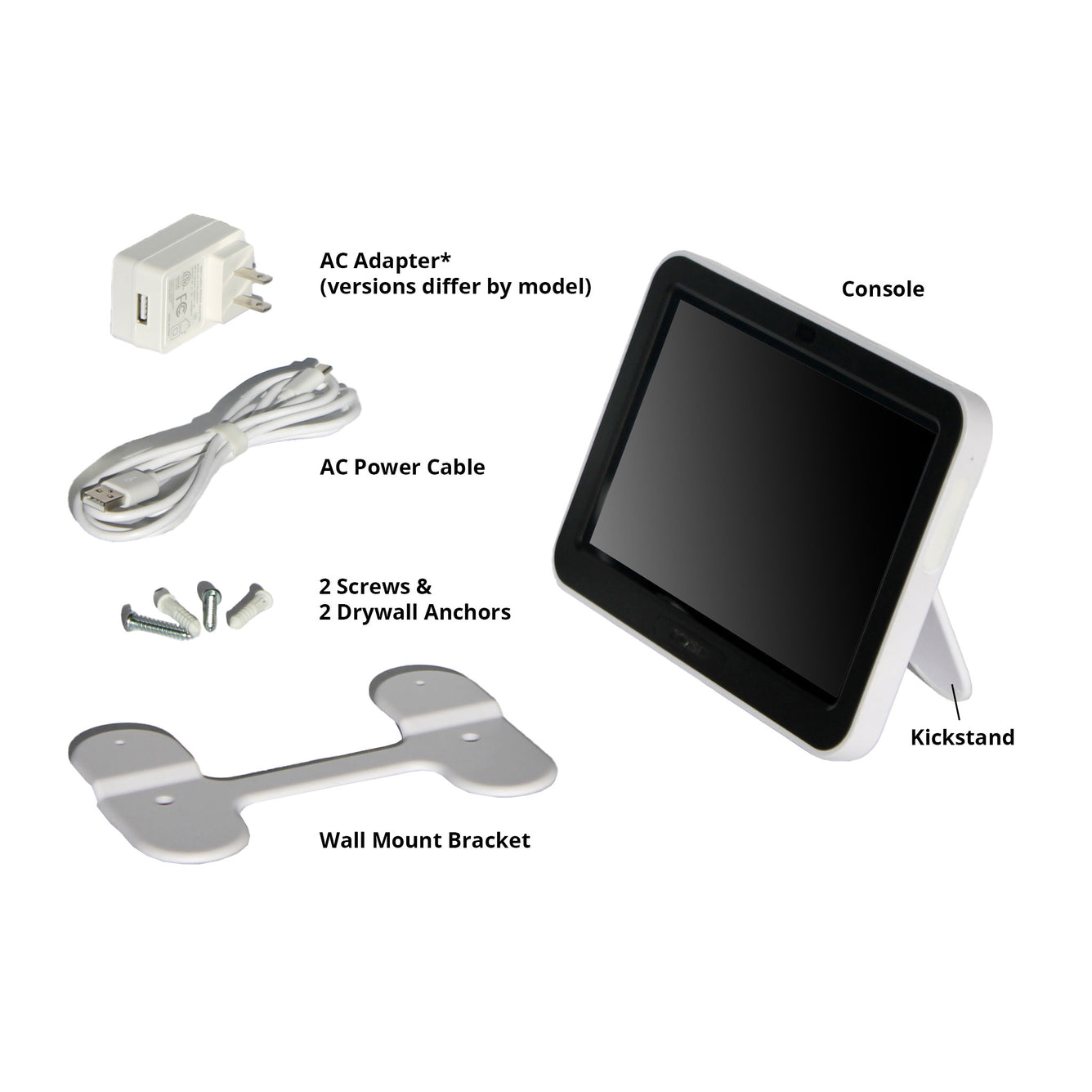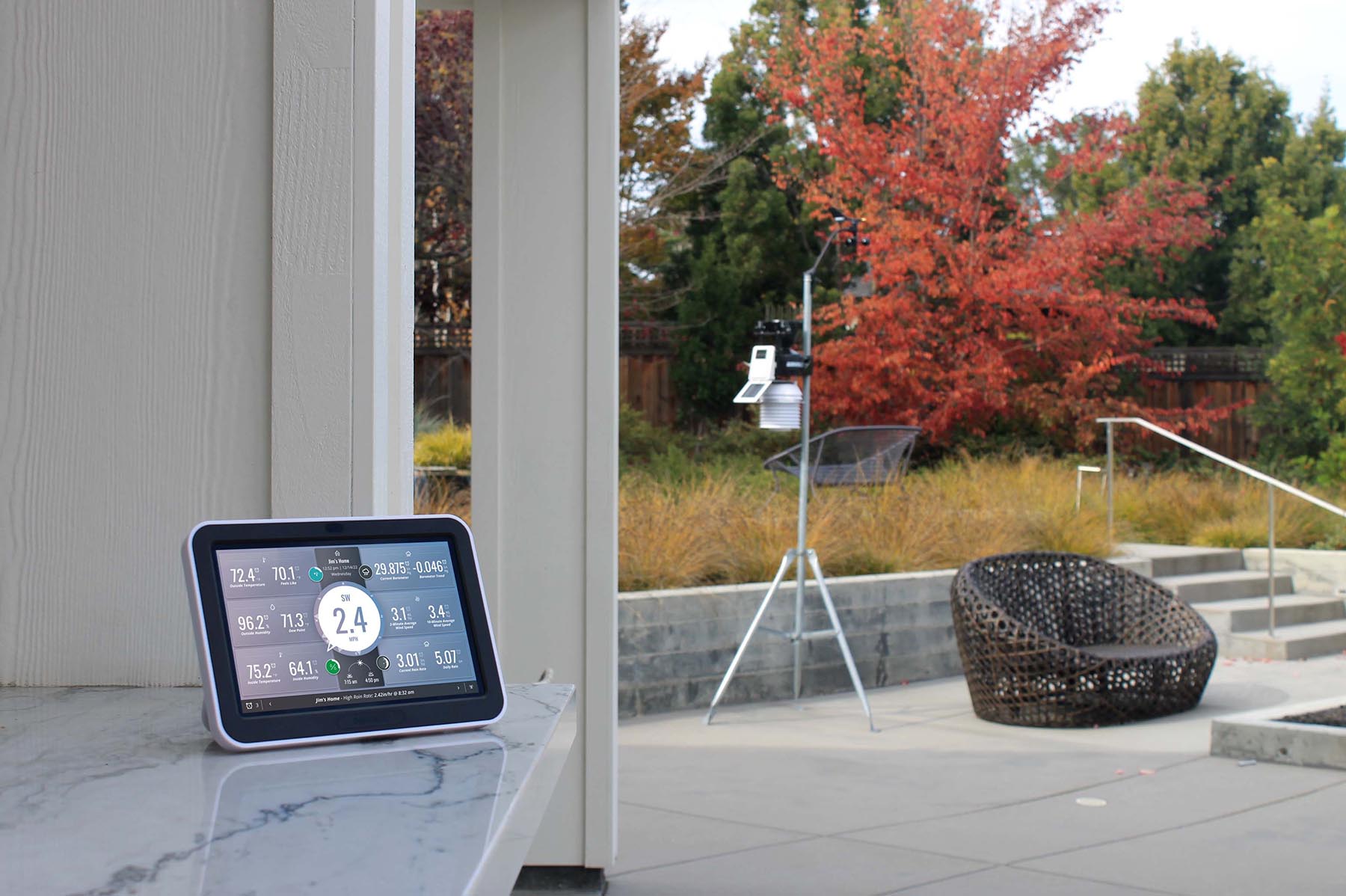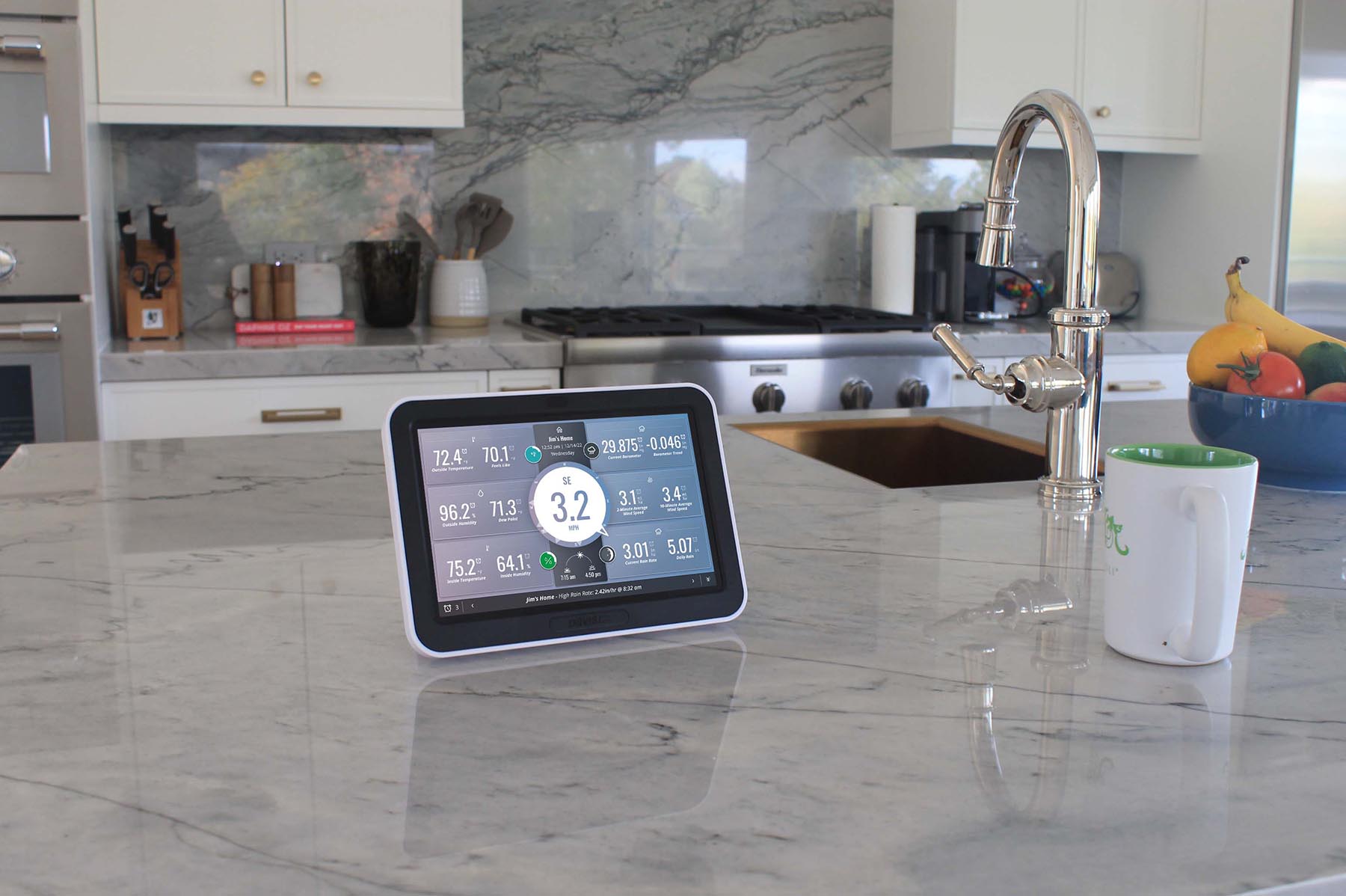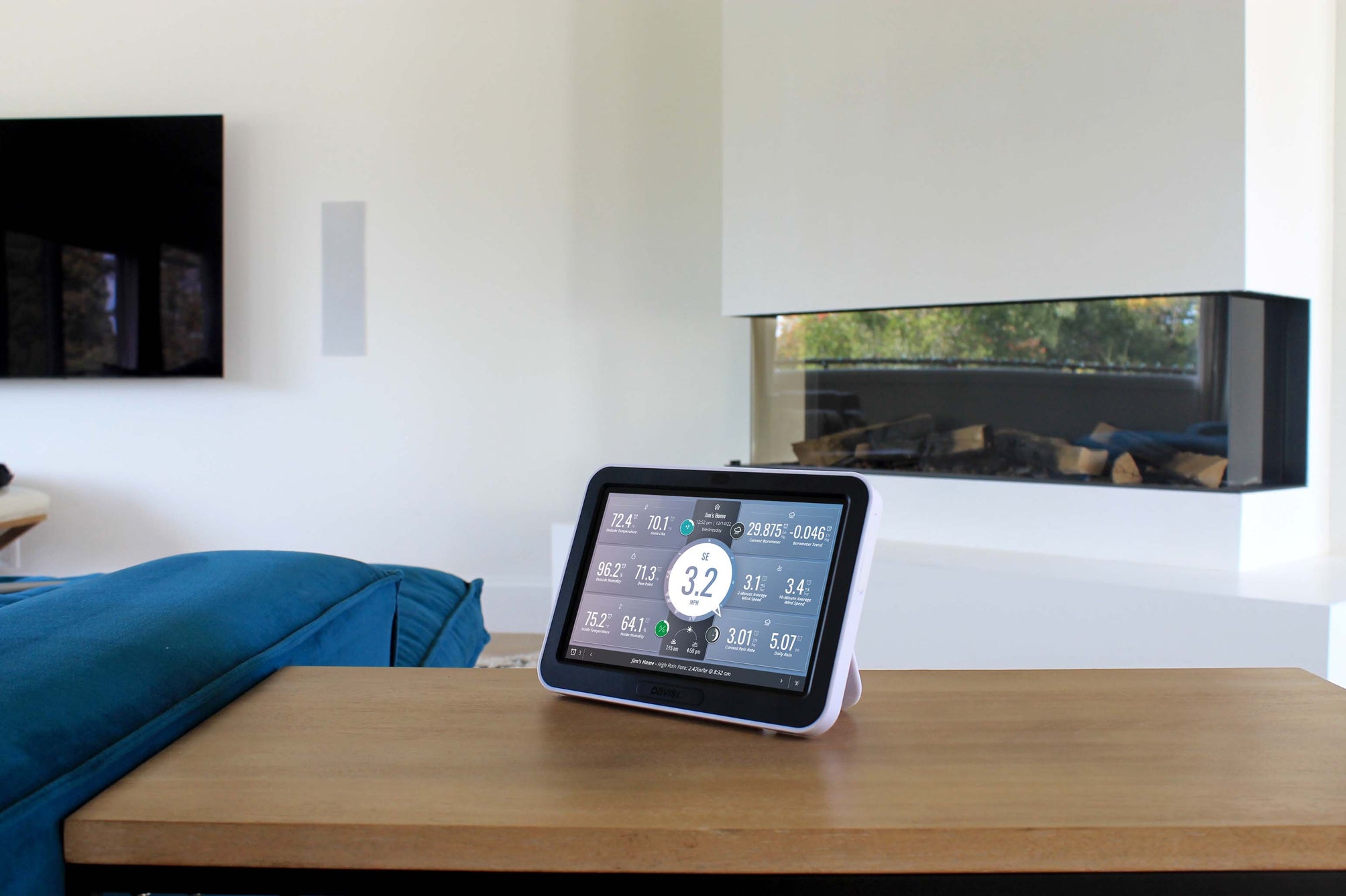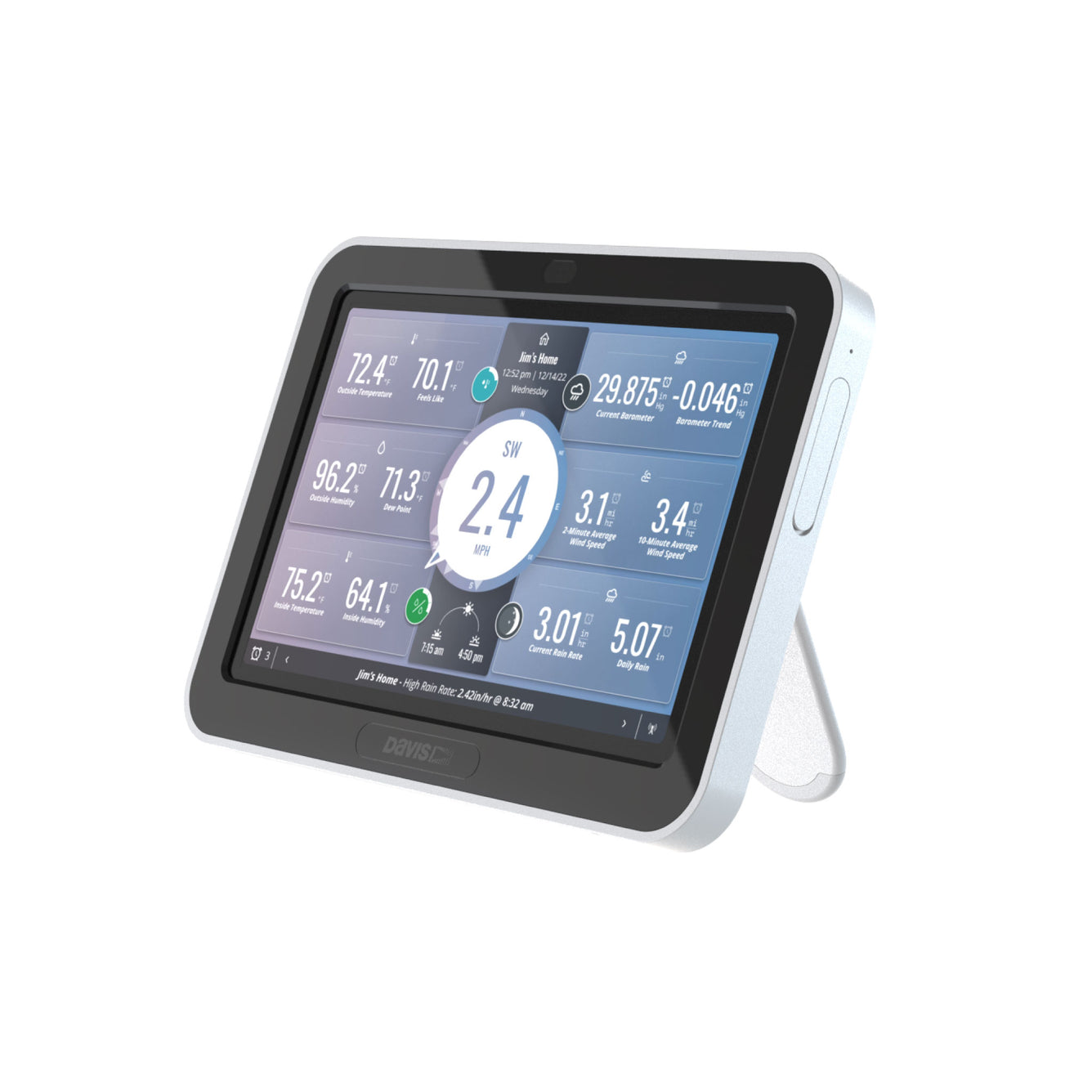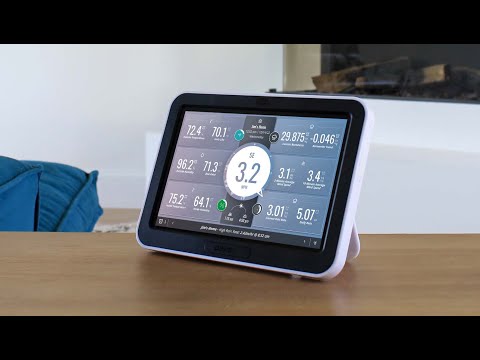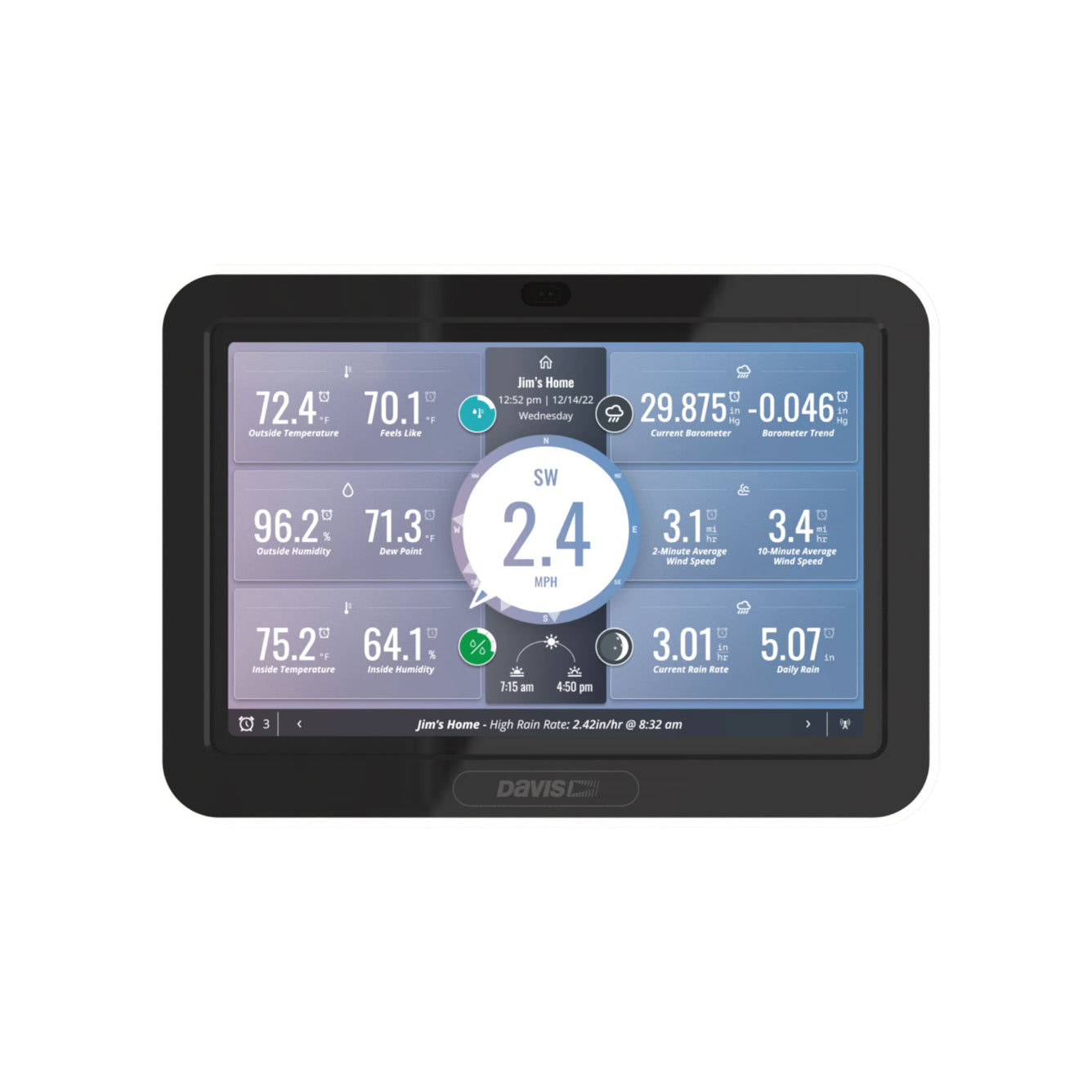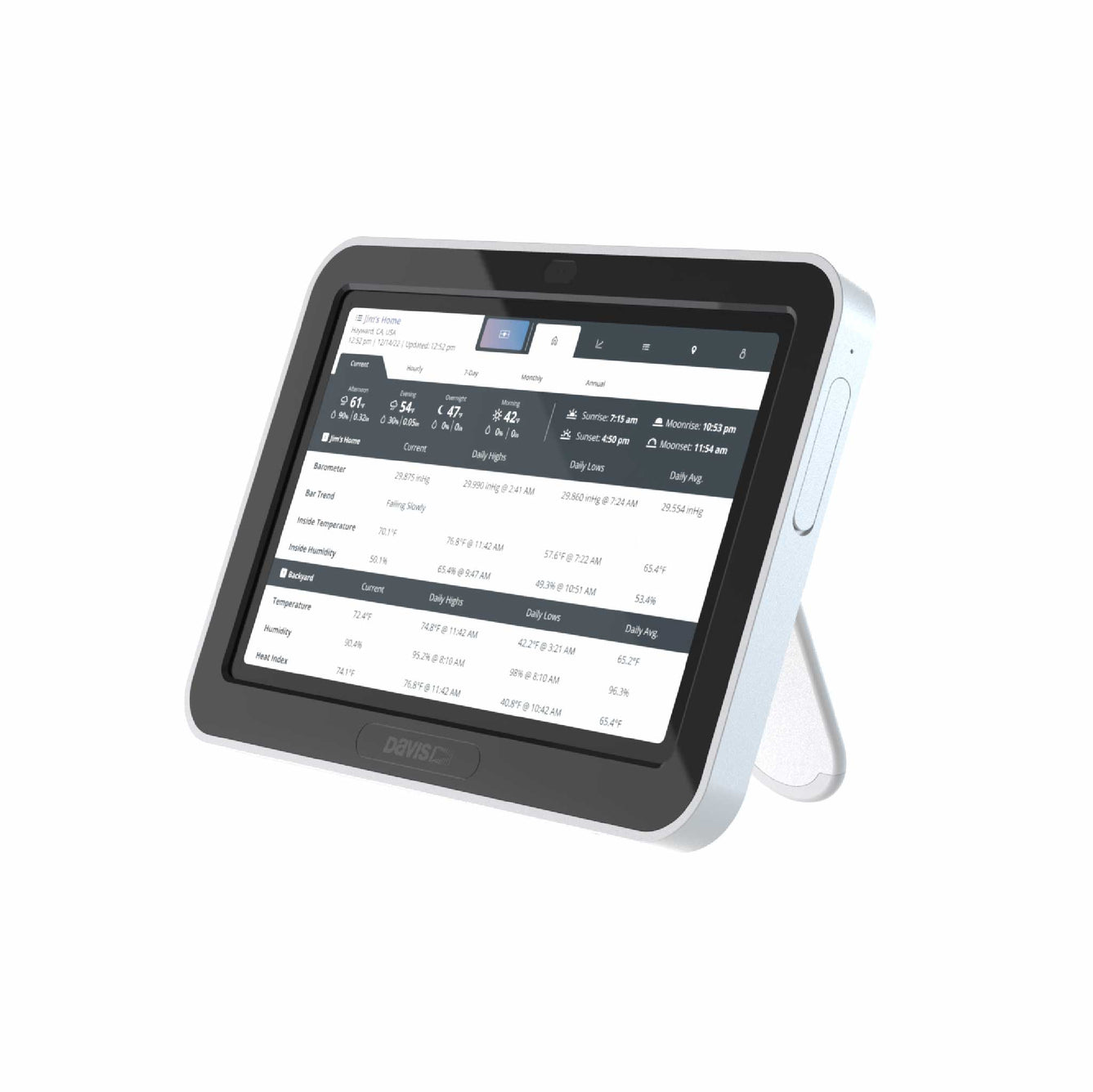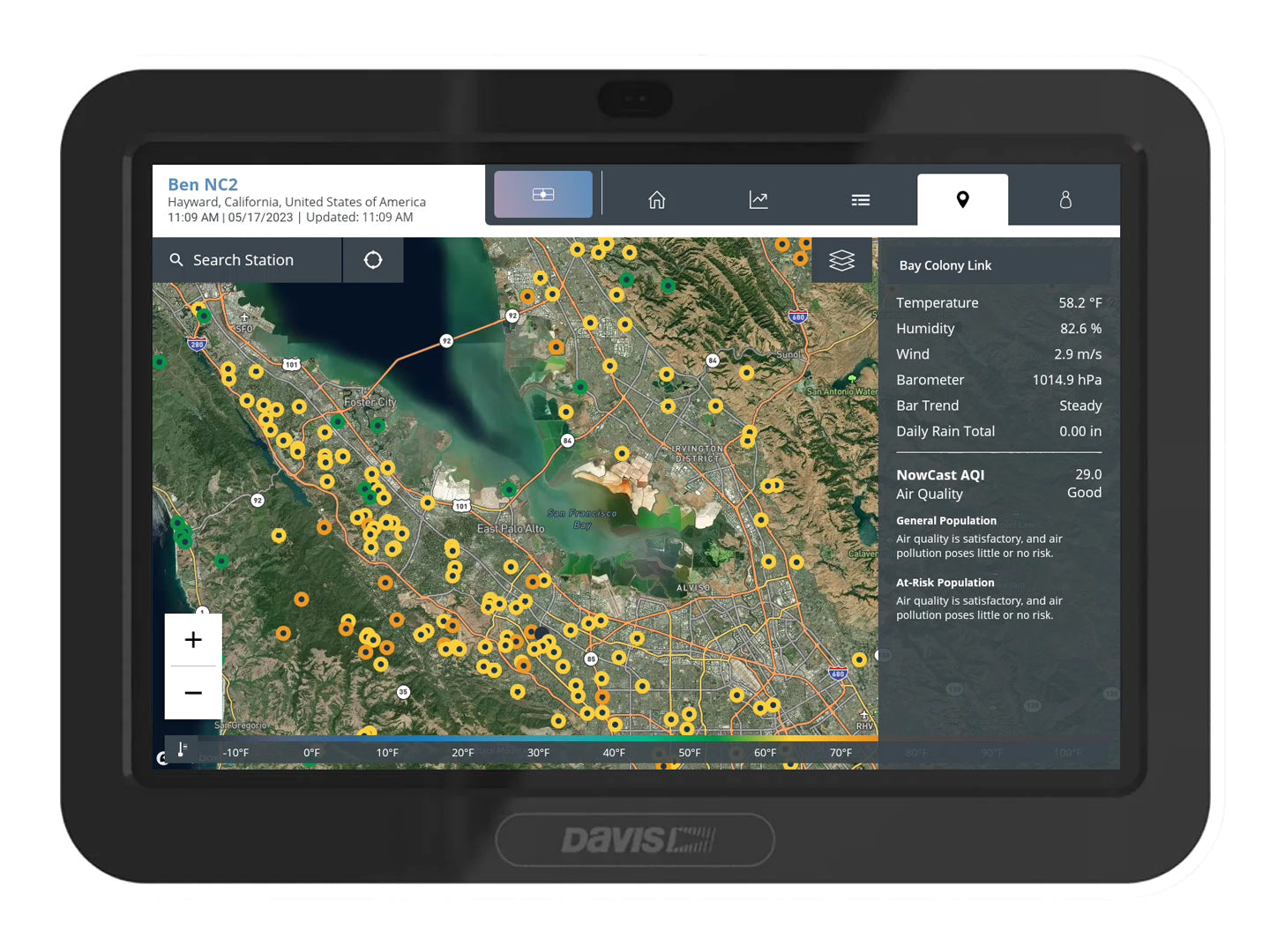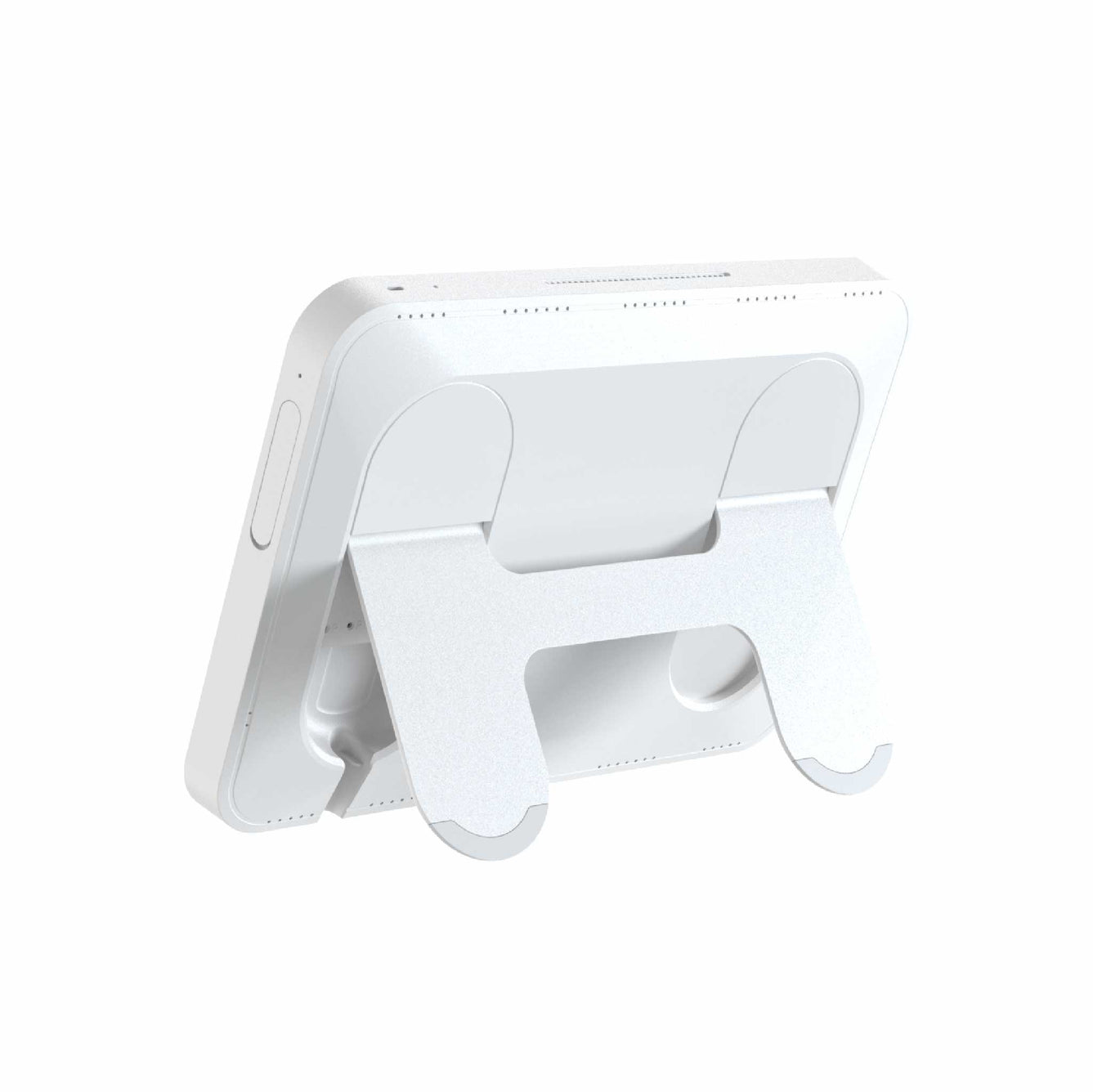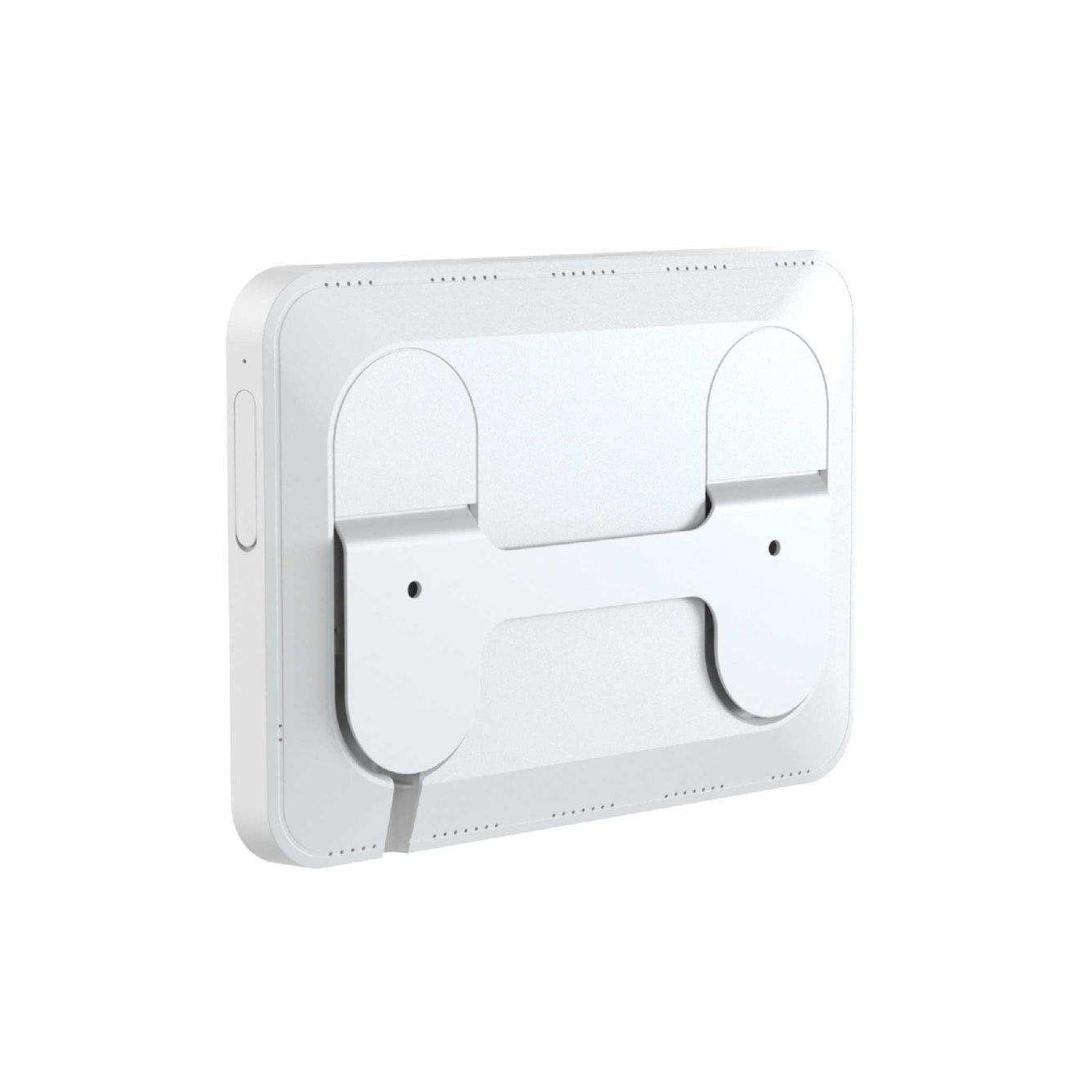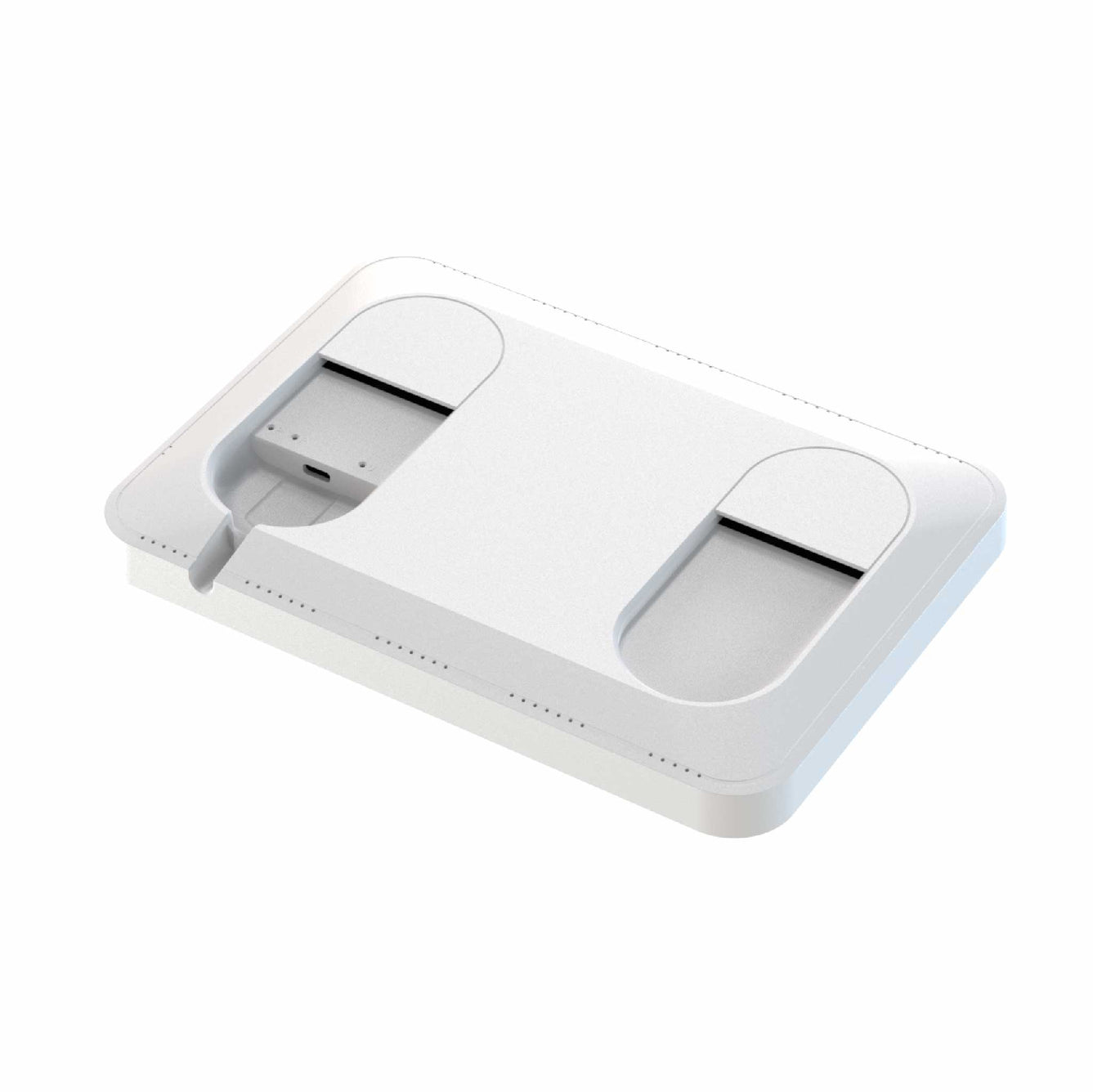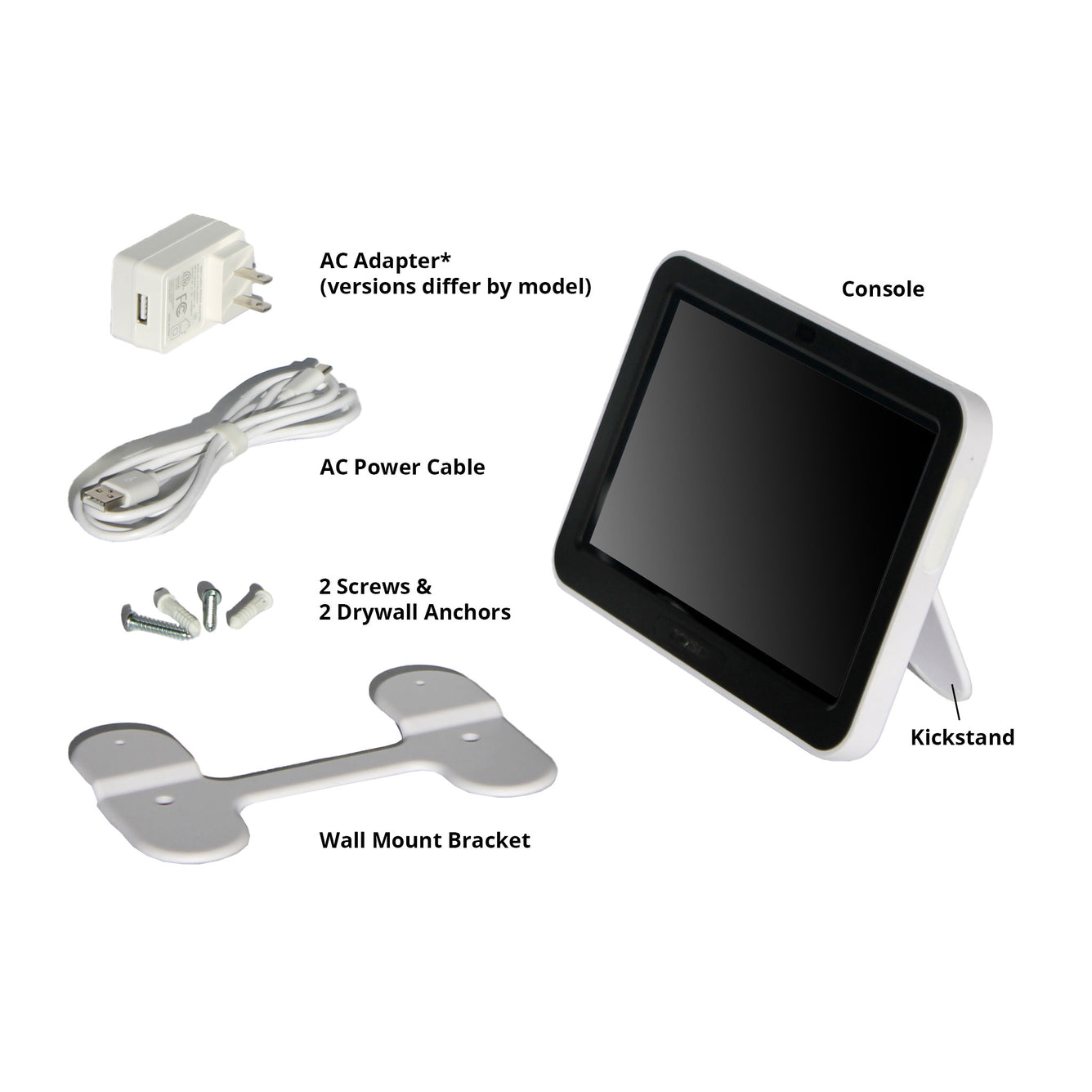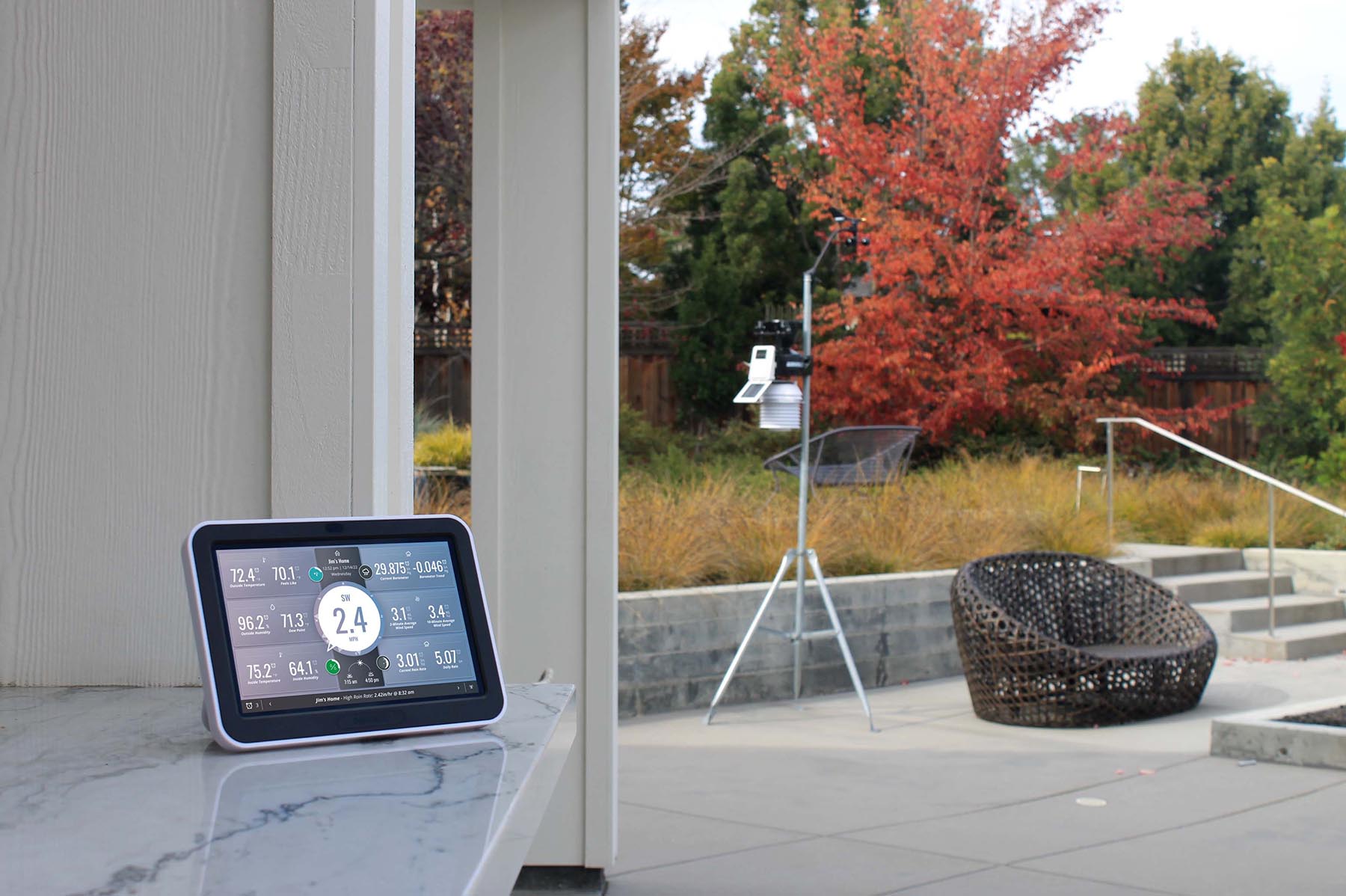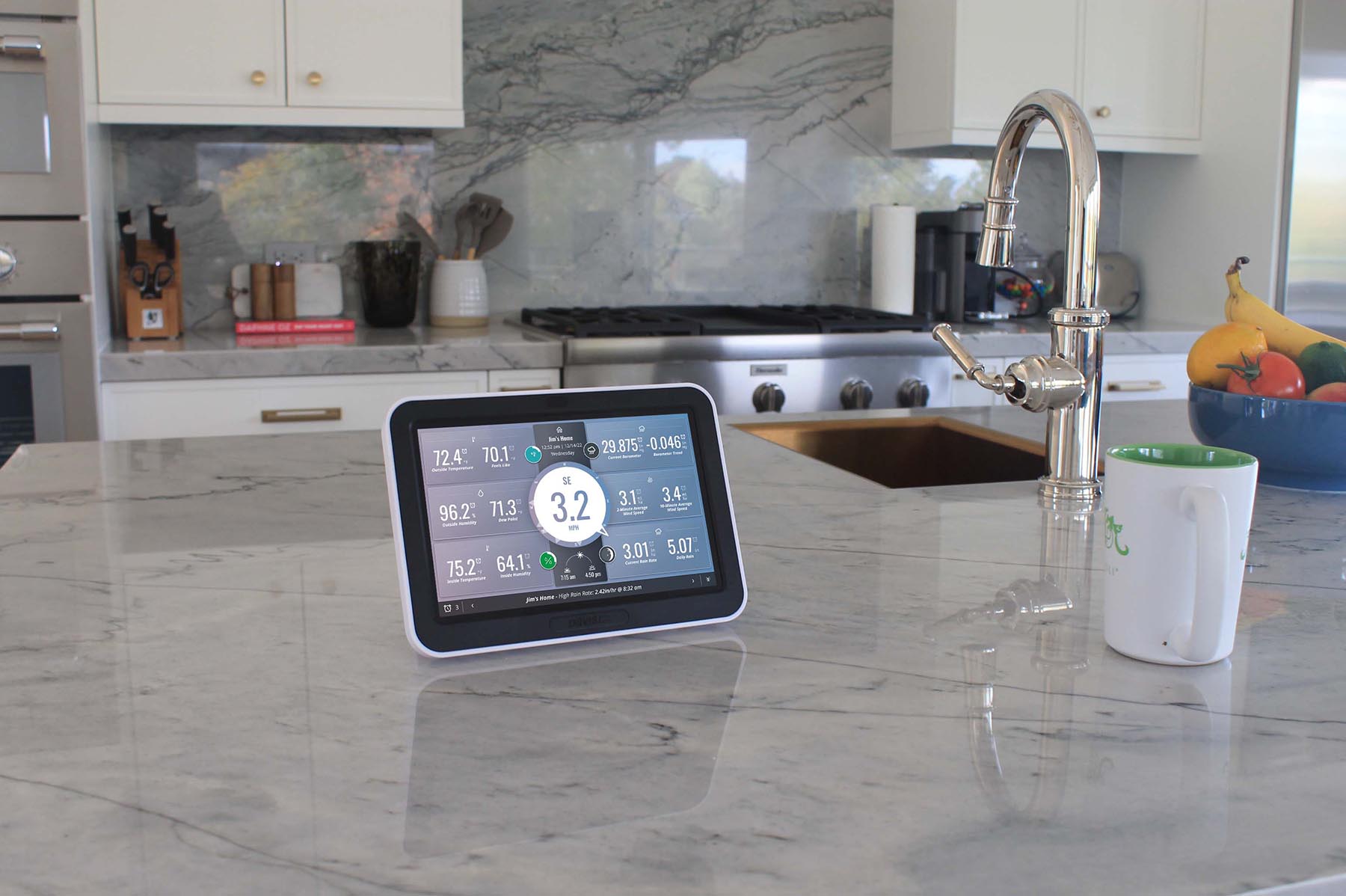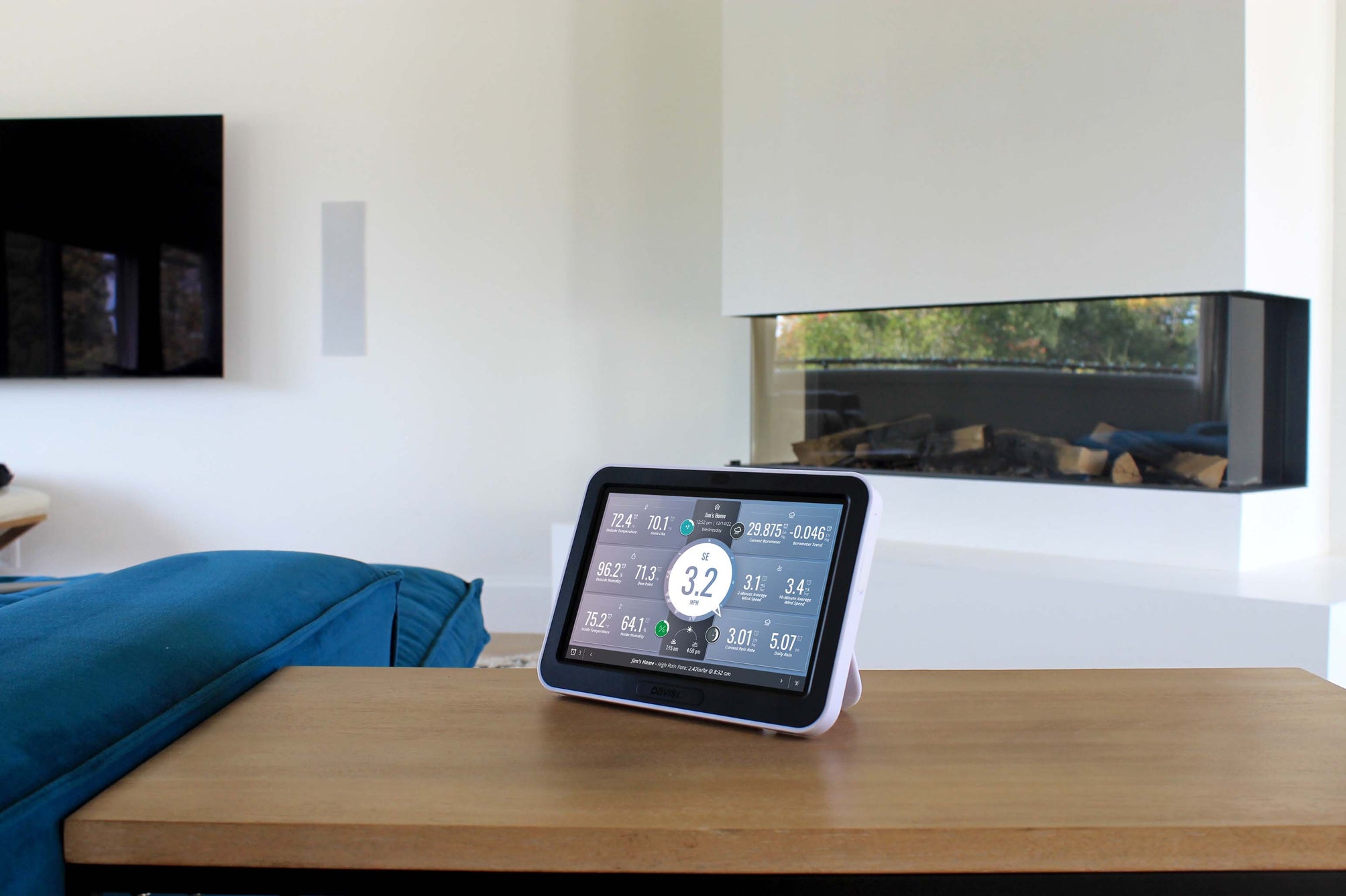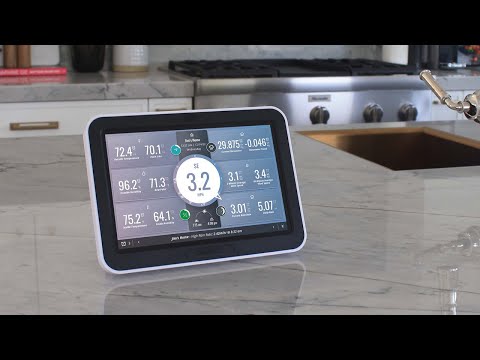 WeatherLink Console - SKU 6313
SKU 6313
WeatherLink Cloud
One Device To View And Share Data
The WeatherLink Console is a fully functional and powerful data display, storage, and analysis tool on its own – no Wi-Fi required. Or you can connect to Wi-Fi to join the WeatherLink community and upload and share data safely and securely.
Multi-Sensor Viewing
See data from up to 8 transmitting sensors or sensor suites in one location. Choose from 80+ sensors to customize your own personal weather network.
Set Up Multiple Consoles
See today's forecast when you wake up and check the latest conditions as you head outdoors.
Join The WeatherLink Community
View, analyze, and share weather data on the largest global network of personal weather stations.
Welcome To The Smart Home
Connect your data to smart irrigation systems or connect to Amazon Alexa and Google Assistant to ask for the latest conditions.
Mix and Match Up to 8 Weather Stations or Sensor Transmitters
Connect over 80 sensors in thousands of combos to one WeatherLink Console.
Vantage Vue
Vantage Pro2
Sensor Transmitter
Leaf & Soil Moisture/
Temperature Station
Weather Stations
Davis Weather Stations
Connect a Davis weather station to a WeatherLink Console to get all the benefits of complete weather monitoring.
All-in-One Weather Station
Vantage Vue
Buy Now
Temperature

Humidity

Dew Point

Wind Speed & Direction

Rainfall & Rain Rate

Passive Radiation Shield

Solar Radiation

UV
Professional and Rugged
Vantage Pro2 Plus
Buy Now
Temperature

Humidity

Dew Point

Wind Speed & Direction

Rainfall & Rain Rate

Passive Radiation Shield

Solar Radiation

UV
Sensors and Transmitters
Stand-Alone Davis Sensors
Combine sensor transmitters and Davis sensors with WeatherLink Console to customize and monitor your environment.
Share Your Weather Data with a Growing List of Third-party Services
Weather Underground
Citizen Weather Observer Program (CWOP)