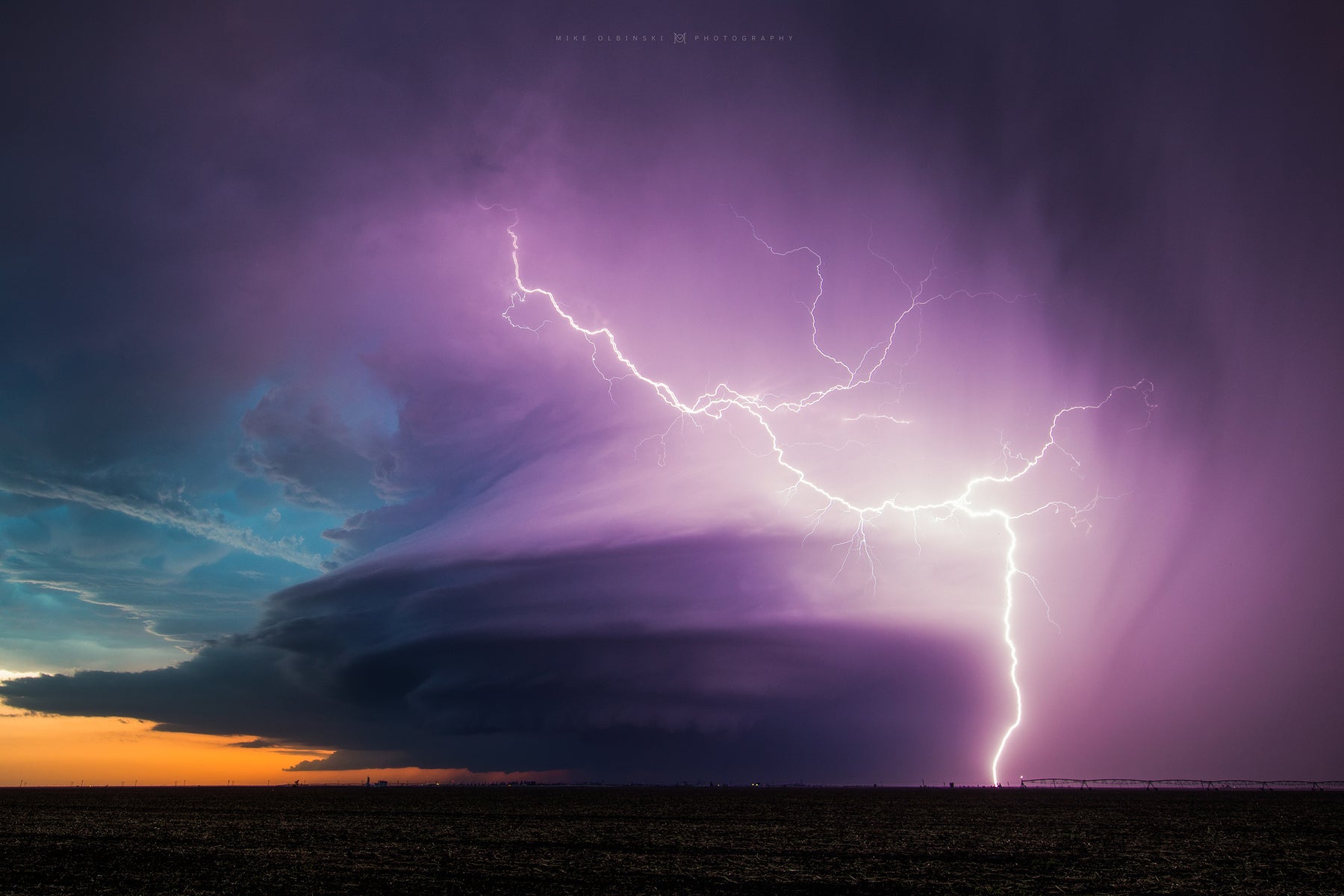 Davis Sponsors Storm Photo of the Year Contest
You've seen the amazing photography of Mike Oblinski before, on the cover of our weather catalog, and in posts here. As a storm chaser, he particularly loves to photograph storms, and he knows there are others out there who share that passion. That is why he has created a storm-specific photography contest, "Storm Photos of the Year," now running through the month of February.
Storm chaser/weather photographer Mike Oblinski often goes the "wrong" way: toward a storm. He's created a photo contest to recognize and honor artists like himself. (Photo by Mike Oblinski, used with permission.)
Mike and his colleagues set up the contest to "reward incredible storm photographers from around the globe for their hard work."
"I just want to see amazing storm photos from across the world be recognized for how awesome they are," Mike told us. "There is truly no dedicated photography contest for that genre right now. There are some other weather photo contests, but they invite all kinds of 'weather', and that can mean anything -- a bison with an icy beard, people walking in rain, a supercell, a tree in a forest with snow."
"The whole idea behind this contest is create a place where we can recognize those artists and those storm photos that blow our minds. I want it to be THE place for the best storm photos."
Though Mike loves a good tornado, he stresses that storm photos don't always feature just tornados. Lightning, rainbows, blizzards, and rain can all make for amazing photos.
Of this photo, Mike said, "One of the best supercells I've ever seen in person, this was my last view of it before I had to run as quarter-sized hail began to fall."  (Photo by Mike Oblinski. Used with permission.)
We were thrilled when Mike asked us to be a part of the contest: we're providing a Davis Vantage Vue weather station and AirLink air quality monitor as prizes the winners will take home.
Mike, and his co-judges Nick Page, Mike Mezeul, and Linda van Rosmalen, will be looking for variety and diversity in the photos, along with the photographer's skill in composition, editing, working in challenging conditions, and color balance.
The Judges
If you are interested in weather photography, whether for this contest or just for your own enjoyment, Mike and his judges offer plenty of encouragement and know-how.
How to Enter
Check out Storm Photos of the Year website to find out how to enter your own photos.
We can't wait to see some awesome stormy images!
In the face of escalating environmental risks, AEM is the essential source for insights on weather, climate, lightning, floods, wildfires, water management, and more.
Learn more about AEM and all of our solutions here.