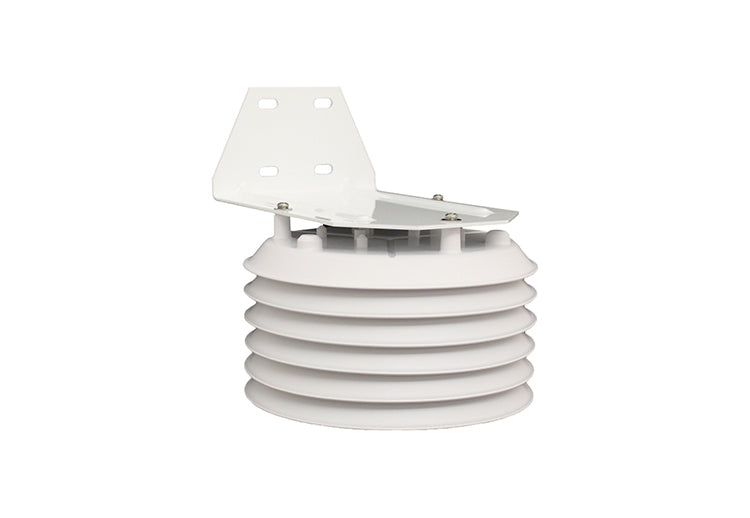 Temperature/Humidity Sensor with Radiation Shield - SKU 6830
Get help buying. Call (800) 678-3669 (USA and Canada).
Add a temperature/humidity sensor to your Vantage Pro2 or EnviroMonitor system. Use with a Sensor Transmitter or EnviroMonitor Node for flexibility in siting options.
The temperature sensor's accuracy and range is ±0.5°F (±0,3°C) from -40° to 150°F (-40° to 65°C)
The humidity sensor's accuracy is ±2%.
Highlights

Click here to learn more about the product.

Temperature data updates every 10 seconds; humidity updates every minute.
Includes temperature and humidity sensors in a passive radiation shield with 25 foot (7.6 meter) cable. Mounting hardware to mount on a pole or post.
Requires a transmitter station, such as the Sensor Transmitter and a receiver, such as a wireless Vantage Pro2 console, Vantage Connect, WeatherLink Live or Weather Envoy. Can also be used in an EnviroMonitor Node with EnviroMonitor Gateway.