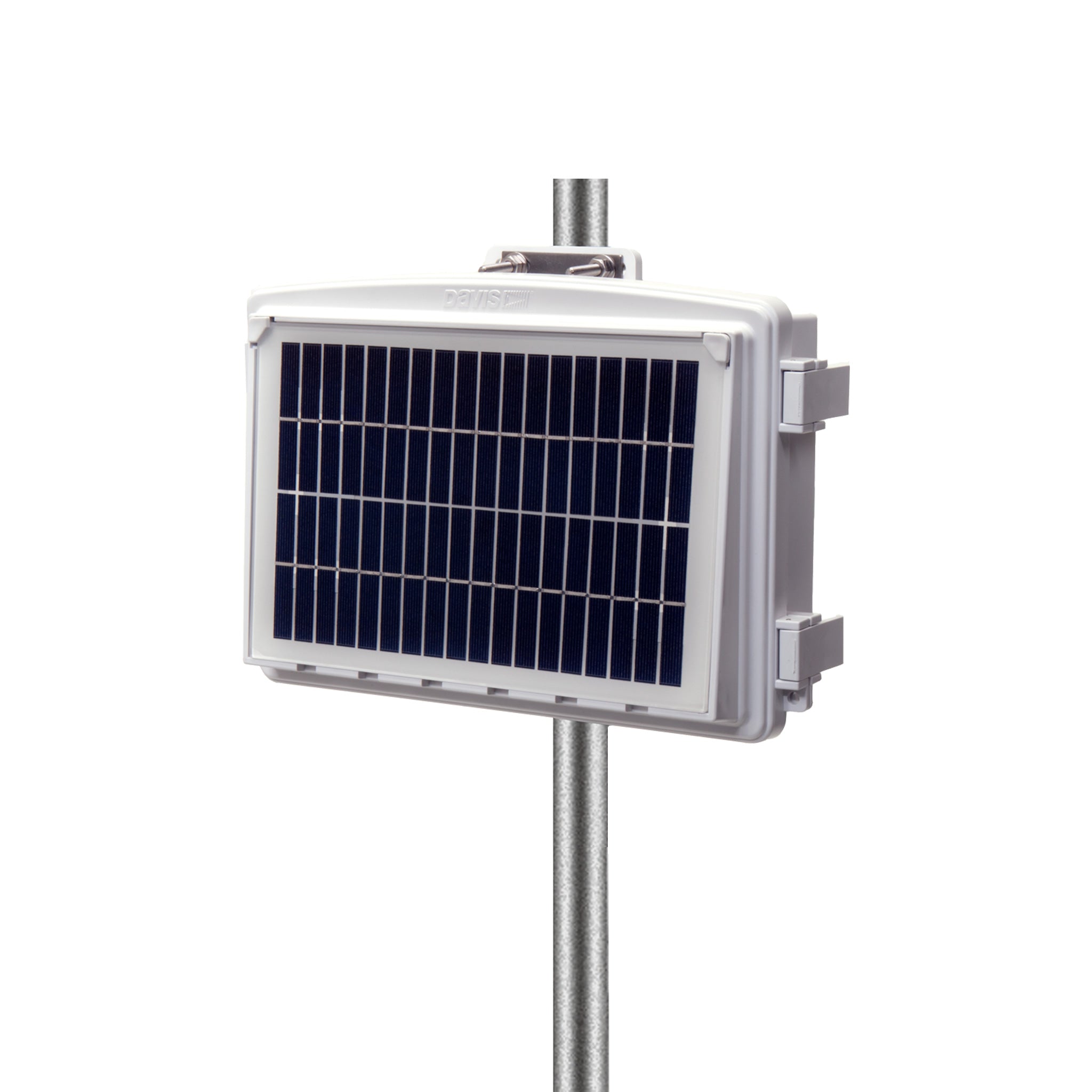 EnviroMonitor Gateway (US, LTE) - SKU 6802A
Save

Liquid error (snippets/product-badge line 32): Computation results in '-Infinity'

%
Get help buying. Call (800) 678-3669 (USA and Canada).
Require a one-time hardware activation fee and an Annual Service Plan (Subscribe in the EnviroMonitor app during installation.).
Davis Instruments is a leader in smart-sensing for agriculture. The Davis EnviroMonitor Gateway allows you to create an array of sensors to monitor micro-climate conditions in your crops. This allows you to take precise actions to ensure the greatest yield. The EnviroMonitor Gateway is a hub that allows you to connect up to 32 Nodes with four sensors per Node. It then automatically uploads the data to the Cloud via cellular connection, where you can access it to make crop management decisions. The Davis EnviroMonitor Gateway allows you to collect data from a cabled Vantage Pro2 GroWeather Sensor Suite and a long list of Davis and third-party sensors.
Highlights

Click here to learn more about the product.

Collects all essential data from EnviroMonitor Nodes and pushes it securely to the Cloud server via LTE cellular connectivity.
Access your data on your phone, tablet and computer on WeatherLink.com, WeatherLink mobile app and the ag-focused Mobilize app, 24/7.
Add up to 32 Nodes with up to four sensors each and any cabled Vantage Pro2 sensor suite; choose from 100+ Davis and third-party sensors.
5-watt solar panel provides ample power; rechargeable 6-volt provides backup.
On WeatherLink.com, set alarms and email notification for high and low weather conditions.
Self-contained in a weather-resistant shelter that protects electronics.
Add 8 dBi Long-Range Antenna (7678) to get communication range of up to 10,000'/3,000m.
EnviroMonitor App walks you through easy installation using your phone's Bluetooth function.
For use in the United States only. One-year manufacturer's warranty.
Annual Service Plans

Each Gateway requires an Annual Service Plan.




Choose one of three update intervals in the EnviroMonitor app during installation. Requires a $30 one-time Hardware Activation Fee (#6645).

| | | |
| --- | --- | --- |
| Update Intervals | Product Number | Annual Service Charge |
| 5 min | #6892 | $280 |
| 15 min | #6894 | $220 |
| 60 min | #6896 | $160 |

Contact us directly for annual service plan information and availability for customers outside the US. All prices are in USD and per Gateway/IP Gateway.
FAQs

Click here to view popular questions and answers about the product.

How does the Davis EnviroMonitor Gateway work?

The first thing you need to do is to decide where and what type of data you want to collect. You need to decide how many sensors you need and where they should be placed. Once your system arrives, you should install the EnviroMonitor app on your smartphone. You can find it in the Google Play Store or iOS App Store. The app will guide you through setting up the system and connecting it to WeatherLink.com. It will also instruct you on connecting the Nodes to the Gateway and installing your sensors on the Node.

The instructions walk you through everything you need from confirming your cellular signal strength at intended node sites to finding the optimal sites for placing your nodes. You will also receive a user's manual with diagrams and easy-to-follow step-by-step instructions. The manual is also available here on the Davis Instrument website.

What can I use to access the data from my EnviroMonitor Gateway?

You can access your data in four different ways. You can use your phone, tablet, or computer to view it via WeatherLink.com. The WeatherLink mobile app lets you access the data from anywhere you have a cell phone signal. You can also use the Mobilize app that is geared toward agricultural operations and crop management.

Where can I use my Davis EnviroMonitor Gateway?

One of the best features of this system is that you can use it almost anywhere there is a cellular connection. You do not need to house it in a building or be near a power outlet. The EnviroMonitor Gateway comes with a 5-watt solar panel that provides sufficient power to operate it for a long time in addition to a 6-volt rechargeable battery for backup. It is also housed in a self-contained weather-resistant shelter to protect the electronics. If weather conditions should become unfavorable, you can have the system send you an email to let you know.

For longer-range capabilities, you can add the 8dBi EnviroMonitor long range antenna that extends the range of the system to up to 10,000 feet. With the capability to connect up to 32 Nodes which can transmit to each other, you can cover a large area fwith a seamless mesh of data sensors. The unit is only designed for use in the United States, and you can use it anywhere LTE cellular service is available. The system is made to operate with the Davis cabled GroWeather Sensor Suite, and the Nodes support a long list of sensors from Davis and other third-party suppliers.